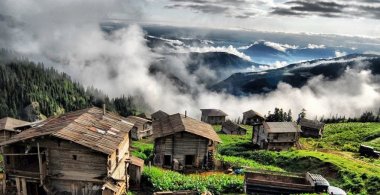 Beshumi Resort is climatic and balneotherapeutic health resort, is located on the 1830 meter above seal level, on the Goderdzi Pass. The main curable factor is fresh air and a less humidity, a lot of ultra-violet sunbeams, good drink and mineral waters, rich flora
The most part of territory consists of mountains, foothills and deep gorges, the coastal area consists of lowlands of Khobuleti and Khakhaberi, and between Meskheti, Shavsheti and Arsiani ranges is located Adjara Cave.
Fifteen percent of Adjara is made up of protected areas, in three separate reserves. The protected ecosystems include zones of temperate rainforest, coastal wetlands and peat bogs.